Action Tank - Book 1
$

20.00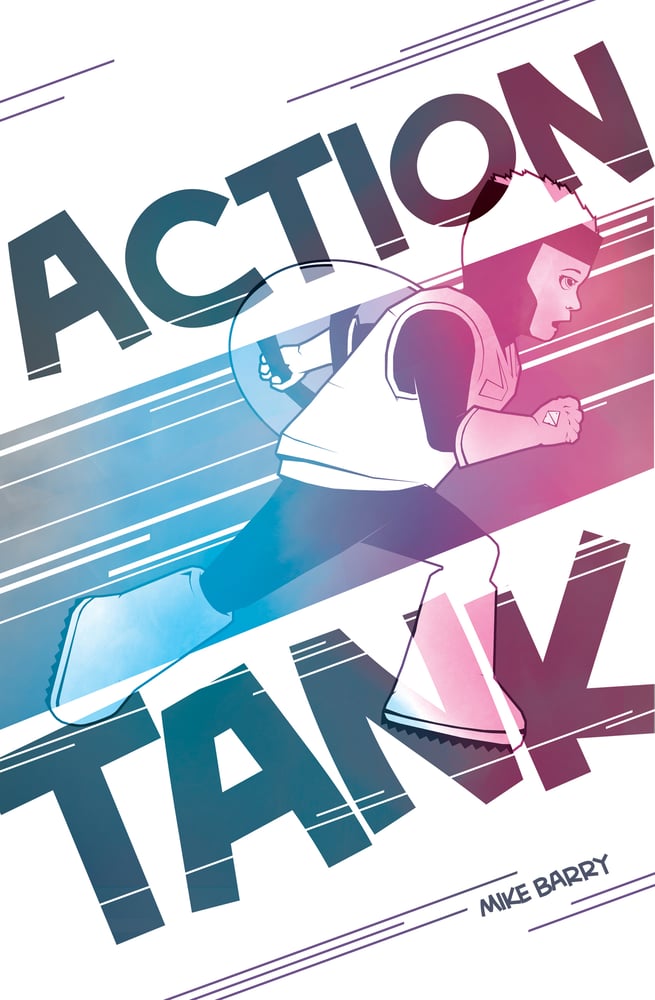 Action Tank Book 1 is an original, 100 page graphic novel about a boy who finds himself on the other side of the Solar System and must rely on his brains, his courage and the advice of a mysterious talking unicorn guy if he wants to get home in time for his Mum's spaghetti carbonara.
Along the way he discovers he's been drafted into an Intergalactic Space Trooper Squadron, and is also in possession of the most powerful piece of technology in the universe – The Action Tank!
A fast-moving adventure created for readers of all ages, Action Tank is 100 pages of full-colour comic book storytelling about discovery, friendship, and what you're really capable of.
AWARDS & RECOGNITION
> 2017 Aurealis Awards, Best Graphic Novel (Shortlisted)
> Children's Book Council of Australia, 2018 Maurice Saxby Creative Development Program
> Selected for the NSW Premier's Reading Challenge
100 pages. Full colour. Pretty rad.
(Read the first 20 pages for FREE here - actiontankcomic.com/book1preview)
**Flat-rate $5 shipping Australia-wide.
***If you would like Mike to sign the inside of the book please add this in the NOTES section of your order with your name or your child's name.