Action Tank - Book 2
$

29.95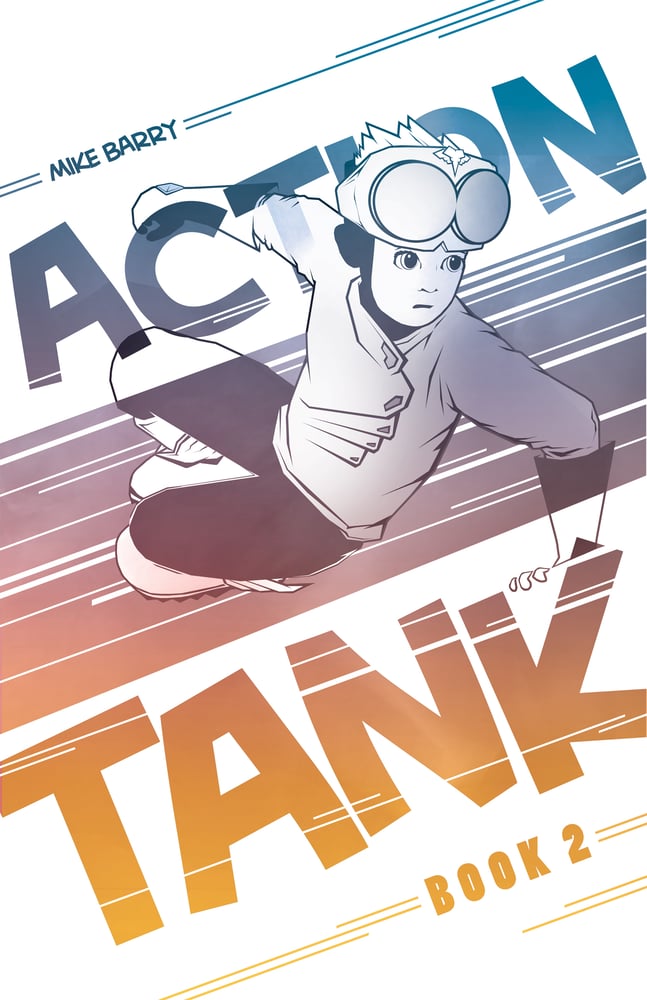 A boy races across the Solar System, piloting a beat-up spaceship and accompanied by his fascinating new friends. Forced to crash land on Neptune, he's soon dodging lightning cannons, racing hovercrafts, and a trying to outsmart a bunch of super aggressive guys with buckets on their heads, all in the hope of making it back to Earth in time for his Mum's spaghetti carbonara.
The second epic chapter in the Action Tank series, this fast-moving adventure continues the galaxy-spanning tale of discovery, friendship and what you're really capable of.
AWARDS & RECOGNITION
> NSW Premier's Literary Awards, 2021 - Patricia Wrightson Award for Children's Literature (Shortlisted)
> Comic Arts Awards of Australia 2021 (Shortlisted)
> Aurealis Awards, Best graphic novel, 2017 & 2020 (Shortlisted)
> Russell Prize for Humour Writing for Young People 2021 (Shortlisted)
> Australian Libraries Information Association Notable Australian Graphic Novel list 2020
256 pages. Full colour. Totally awesome.
**Flat-rate $5 shipping Australia-wide.
***If you would like Mike to sign the inside of the books please add this in the NOTES section of your order with your name or your child's name.